1st Birthday Wishes: First Birthday Quotes and Messages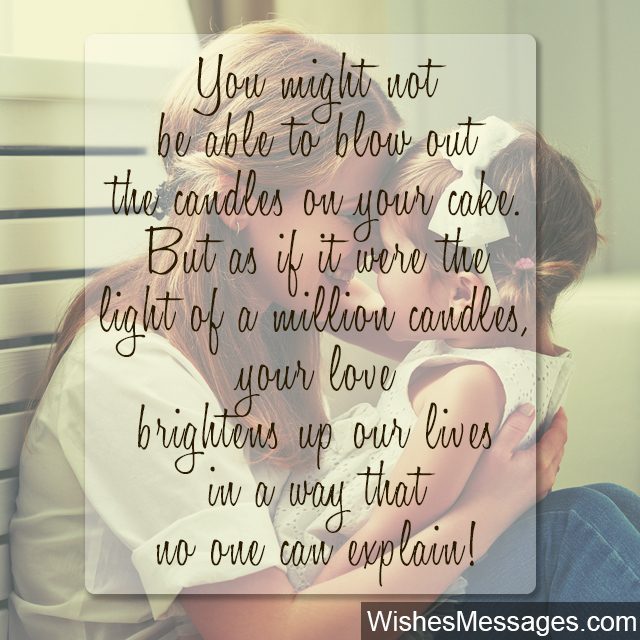 First Birthday Wishes: The cute quotes on a one year old's greeting card are more about pleasing the parents and family than anything else. But don't let that dampen your urge to think of the sweetest thing you could possibly say to the little one. From adorable drools to heart-warming hugs, think of how you wrap in your love for the toddler in a beautiful message. Your card may very well go on to be the keepsake that the proud mommy holds on to until her baby boy or baby girl grows up and finally leaves home for college. So whether you are writing something for your son, daughter, niece, nephew or your friend's baby – make sure your words add tons of smiles and loads of cuteness to the celebration.
1) You might not be able to blow out the only candle on your cake. But as if it were the light of a million candles, your love brightens up our lives in a way that no one can explain. Happy 1st birthday.
2) You will not remember the flavor of your first birthday cake but you will always be able to feel the warmth and love of your parents that went into making it. Happy birthday.
3) In only twelve more years, you will become a rebellious teenager who will not like being given hugs and kisses. Until then, let me cuddle you to my heart's content and wish you a happy 1st birthday.
4) Even though you are a toddler and you just don't care, we promise to celebrate your birthday with pomp and flair. Happy first birthday.
5) Never underestimate the power that one year olds possess. From constant squeals to dirty nappies, they make everyone dance on their tiny fingers. Happy birthday.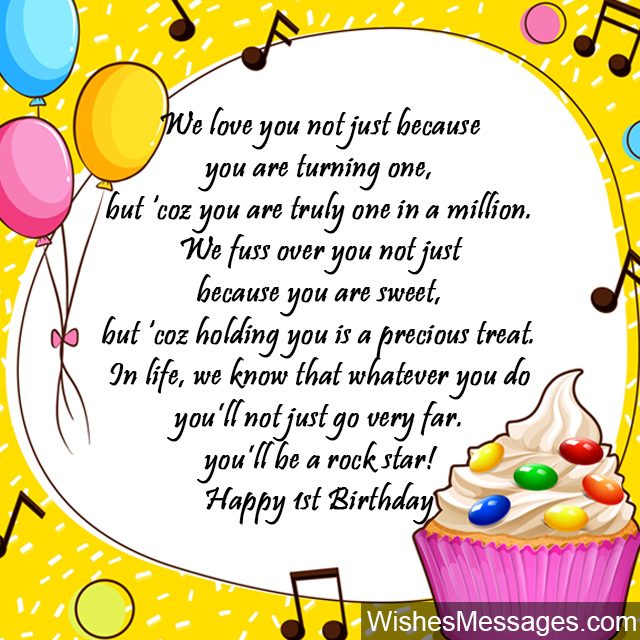 6) We love you not just because you are turning one, but because you are truly one in a million. We fuss over you not just because you are sweet, but because holding you is a precious treat. In life, we know that whatever you do, you will not just go very far, you'll be a rock star. Happy 1st birthday.
7) Are you sure that you haven't learnt how to write yet? Because you carved your name all over my heart since the very day you were born. Happy first birthday.
8) Your angelic smile and your innocent eyes support my faith in the fact that life is worth living despite all the troubles. Happy birthday, my daughter.
9) Finally, you have got a whole number as your age. Happy 1st birthday.
10) Congratulations for completing one whole year of your life, but beware of what lies ahead! Happy 1st birthday.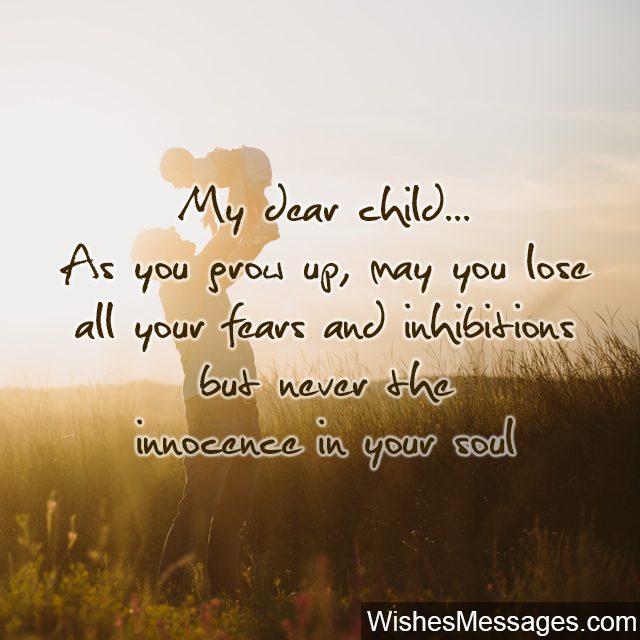 11) My dear child, as you grow up, may you lose all your fears and inhibitions but never the innocence in your soul. Happy 1st birthday.
12) Have all the fun you can have on your first birthday. People won't fuss over you this much when you are two. Happy first birthday.
13) There is no other perfect gift for a baby who has already received the wonderful gift of perfect genes. Happy 1st birthday to the little one as well as the proud mommy and daddy!
14) The way in which you are desperate to crawl even though you are just a one-year-old clearly shows that you are going to grow up to be an achiever. Happy 1st birthday.
15) Congratulations, your parents have managed to tolerate you, and you have managed to tolerate your parents for one whole year. Only about two more decades to go before you move out. Happy 1st birthday.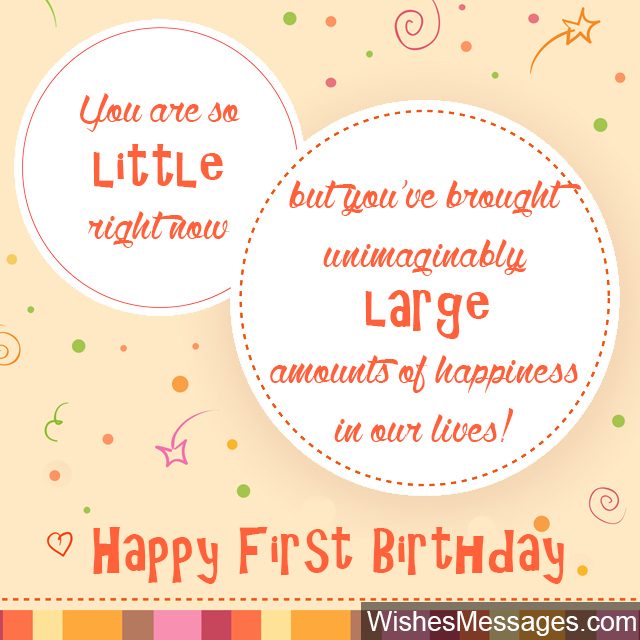 16) You are so little right now but you have brought unimaginably large amounts of happiness in our lives. Happy birthday son.
17) A movie should be made on your life and it should be called Eat, Pray, Poop. Happy 1st birthday.
18) You seem to have miraculous powers, little one. You can't walk or talk but the entire household functions as per your demands. Happy birthday.
19) Whether you turn one, thirteen or eighteen, you will always be my life's reigning queen. Happy 1st birthday.
20) Your parents are lucky to have such an adorable one-year-old as their child, and you are lucky to have such loving parents as your mom and dad. Such a perfect family! Happy birthday little one.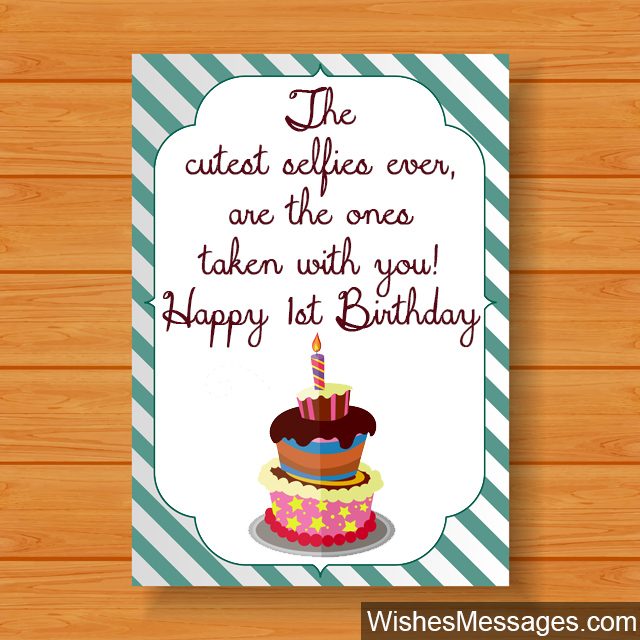 21) The cutest selfies ever, are the ones taken with you. Happy 1st birthday.
22) Cuddle-coo, sweetie-shoo, pretty-poo – I want to wish you a happy first birthday but I just can't get over how cute you are!
23) In just one year you have made amazing progress from being a mere ultrasound report to being a cute little toddler. Happy 1st birthday.
24) With your unlimited cuteness, you have the power to make anyone do whatever you want. Happy first birthday to the most powerful person in the family right now.
25) I can bet my entire life savings on the fact that there is not a single one-year-old in this world who is as cute as you are. Happy birthday cutie.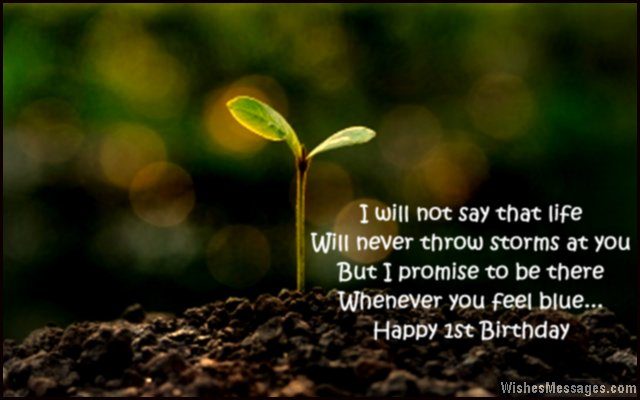 26) I will not say that life will never throw storms at you, but I promise to be there whenever you feel blue. Happy 1st birthday.
27) If there was a beauty pageant for one year olds, you would be crowned Miss One Year Old Universe. Happy 1st birthday beautiful.
28) So how did 365 days on our planet Earth feel like? Pretty awesome with amazing parents, loving family, fun toys and a beautiful home like yours, I bet. Happy first birthday.
29) Don't worry if you don't know what the hell is happening around you. First birthdays are understood and enjoyed only in hindsight in the form of cute selfies taken by mommy and daddy. Happy birthday little one.
30) If any of us boring adults had the chance, I bet we would all want to go back to being one year olds again. So enjoy your enviable age while it lasts.  Happy first birthday.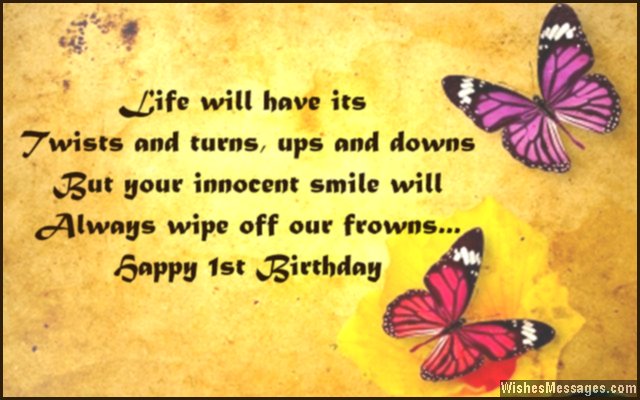 31) Life will have its twists and turns, ups and downs… but your innocent smile will always wipe off our frowns. Happy 1st birthday.
32) You are going to melt my heart and empty my pockets, because I just can resist pampering such a cutie pie with gifts again and again. Happy birthday.
33) Your birthday is not a miracle, but what you will make out of your life will definitely be. Happy first birthday little one.
34) Forget the latest iPhone. YOU are the latest obsession of the entire family. Happy 1st birthday.
35) No matter how much icing your birthday cake has, it can't be sweeter than you. Happy 1st birthday.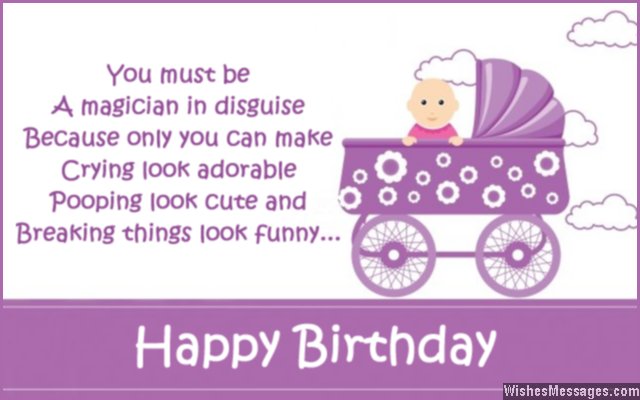 36) You must be a magician in disguise. Because only you can make crying look adorable, pooping look cute and breaking things look funny. Happy 1st birthday.
37) You are just one, but you know how to steals the hearts of everyone. Happy first birthday.
38) Your birthday cake is symbolic of how your life will turn out to be – sweet, delicious and worth remembering. Happy 1st birthday.
39) The apple of everyone's eyes finally gets to pick a cherry of his life's first birthday cake. Happy birthday.
40) Your first birthday is a celebration you won't remember. But don't worry, we will tell you how delicious the cake was. Happy birthday.